Billy Graham Chaplains En Route to Texas After Fatal Flooding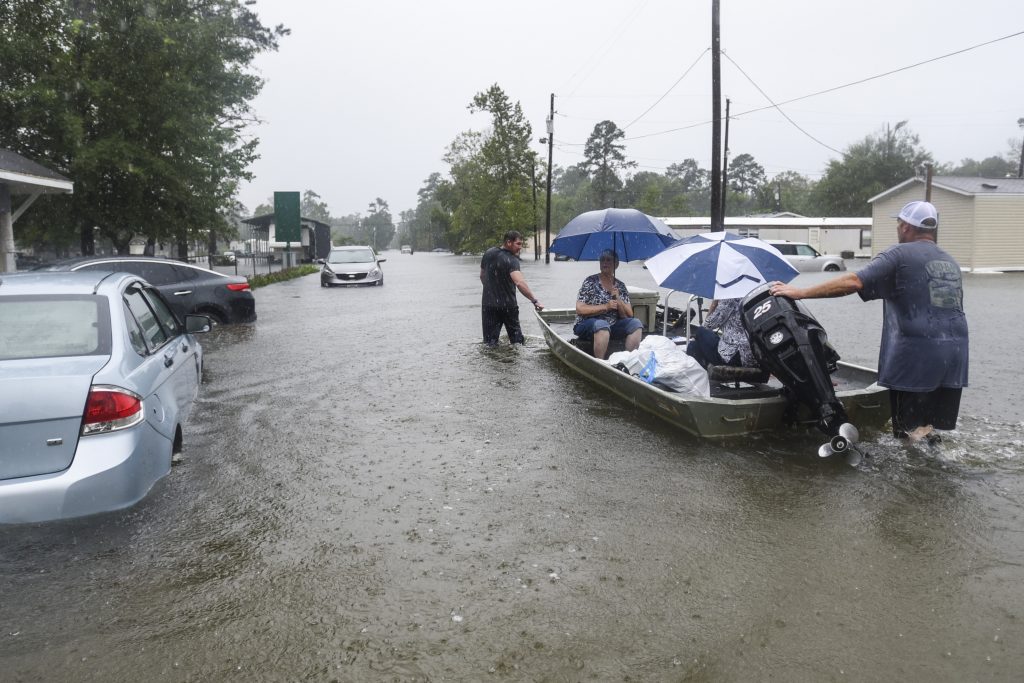 Tropical Depression Imelda deluged the Texas Gulf Coast last week, prompting many boat rescues. Crisis-trained chaplains with the Billy Graham Rapid Response Team are heading to Vidor, Texas, to offer emotional and spiritual care alongside Samaritan's Purse. (Ryan Welch/The Beaumont Enterprise via AP)
Authorities have only recently lifted a curfew in Vidor, Texas, just days after Tropical Depression Imelda inundated the upper Gulf Coast. At least five deaths have been linked to the system, which poured 40-some inches of rain in parts of the Lone Star State.
Now that floodwaters are receding, Billy Graham Rapid Response Team (RRT) chaplains are heading to the area alongside Samaritan's Purse to offer emotional and spiritual care to the community. Chaplains will be on hand to listen, talk and pray with community members as they begin the healing and recovery process. The RRT's Mobile Ministry Center also will be on site in the coming days.
"The damage caused by this amount of rainfall in such a short period of time is devastating," said Jack Munday, international director of the Rapid Response Team. "As we pray for the many families who have lost their homes, possessions and dreams, they are suffering more than we can imagine. Our RRT chaplains will work alongside Samaritan's Purse and local churches to offer God's hope, help and support in this very difficult time."
Imelda has been ranked as one of the top 10 wettest cyclones in U.S. history, but it wasn't predicted to be that intense at first. Weather officials weren't convinced the depression would strengthen into a topical storm even two days before it made landfall. The storm's high-paced intensity didn't surprise just the meteorologists. Hundreds of Texans stranded their vehicles on the freeways and the George Bush Intercontinental Airport was briefly closed during the onslaught.
Various areas, including parts of Vidor, were more impacted by Imelda than Hurricane Harvey—a Category 4 storm that swamped Texas and killed dozens in 2017. Billy Graham chaplains deployed at the time of the hurricane and remain in Rockport and Pearland as Samaritan's Purse continues to rebuild homes after the storm.
Please join us in praying for the people of Vidor and the surrounding area as they start the rebuilding process.
Do you have peace with God during life's storms? Know Him today.
Thanks to the Courtesy of :

https://billygraham.org/story/billy-graham-chaplains-en-route-to-texas-after-fatal-flooding/