'There Is No Neutral Ground': Will Graham Urges Montanans to Choose Christ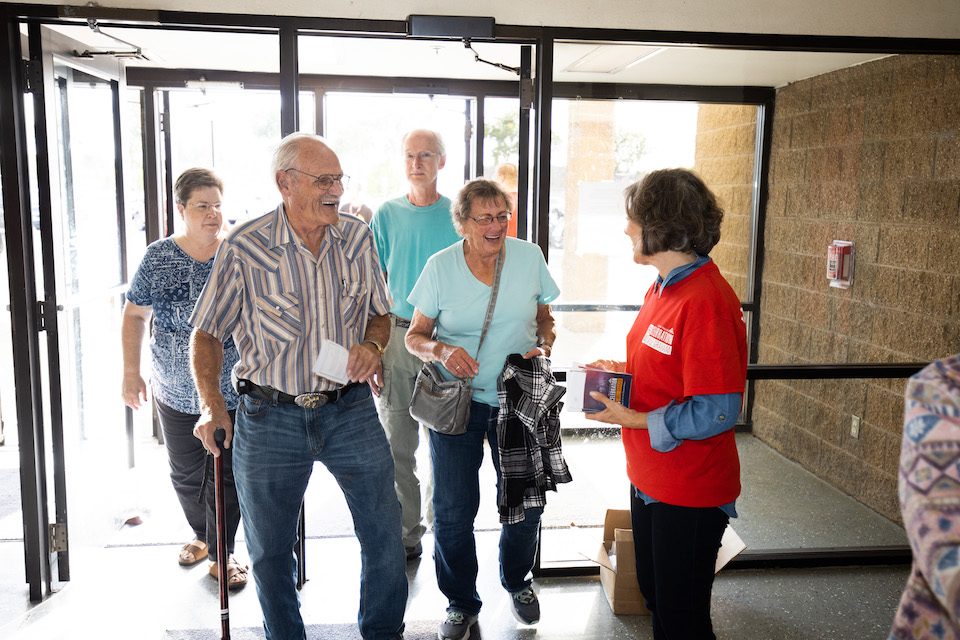 For the second night in a row, hundreds filled the Four Seasons Arena in Great Falls, Montana, to listen to uplifting music and a Bible-based message from Will Graham. The seven-event
Big Sky Celebration
began last weekend in Helena, stopped in Hamilton and will conclude tonight in Great Falls.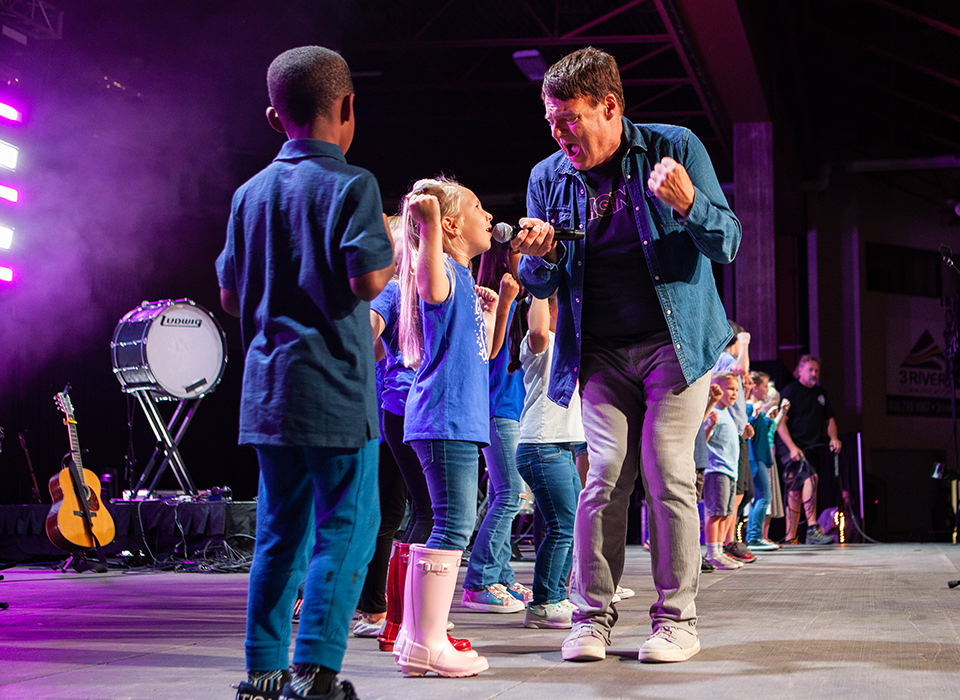 Earlier Saturday, more than 800 children and families gathered at the same venue for KidzFest—a child-focused evangelistic event that often accompanies
Billy Graham Evangelistic Association
outreaches.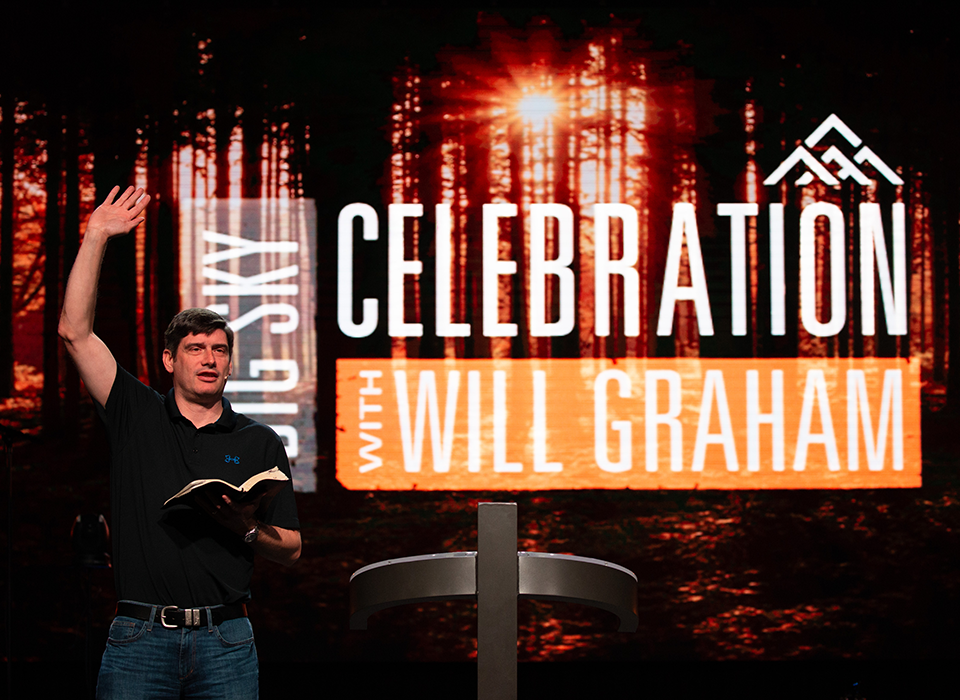 Bounce houses, face painting and lively music drew many young people. Afterward, Will Graham shared the
simple Gospel message
from John 3:16.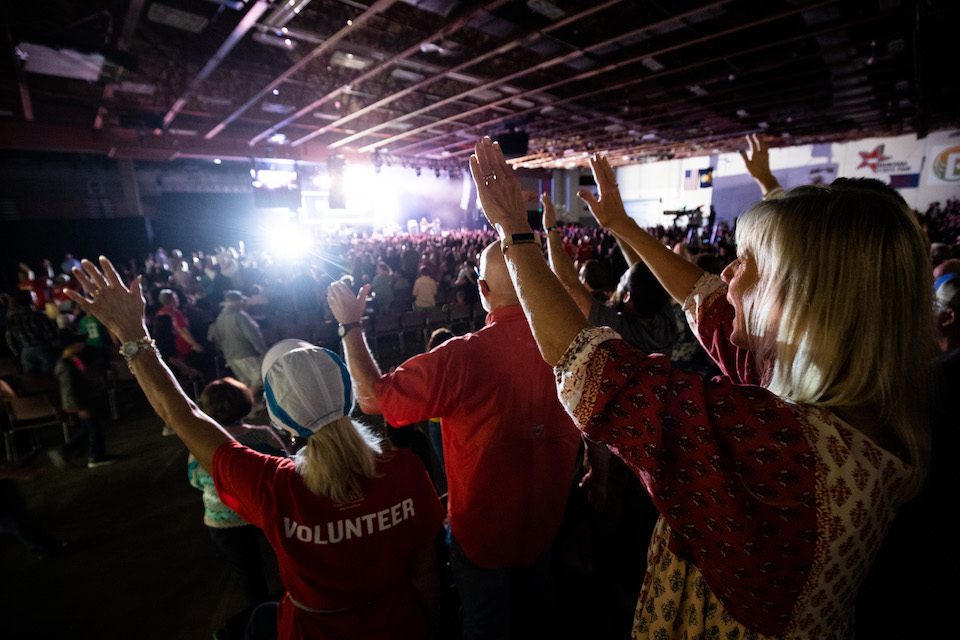 Hours later, a broader audience gathered for the main event. From every corner of the packed venue, young and old praised God.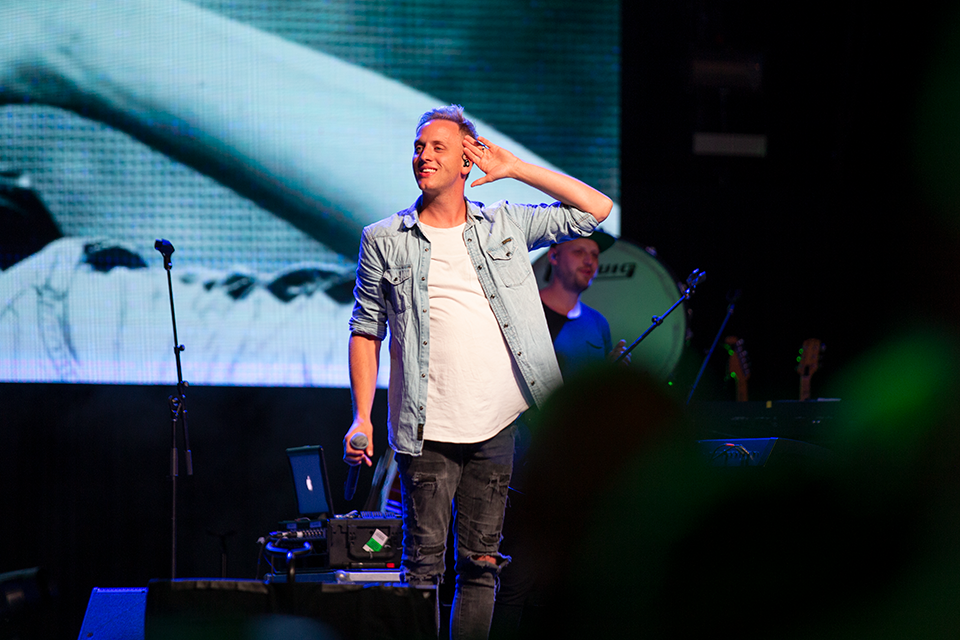 The Color, a four-member Canadian band, opened the evening by encouraging the crowd to sing along to their upbeat, authentic songs.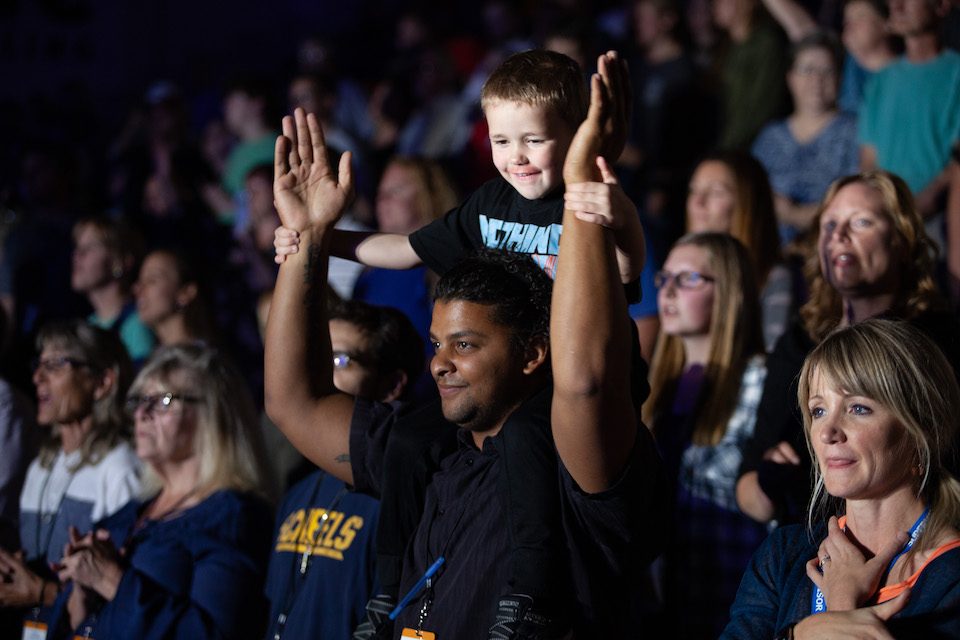 People poured down to the front of the stage to sing a joyful noise to the Lord.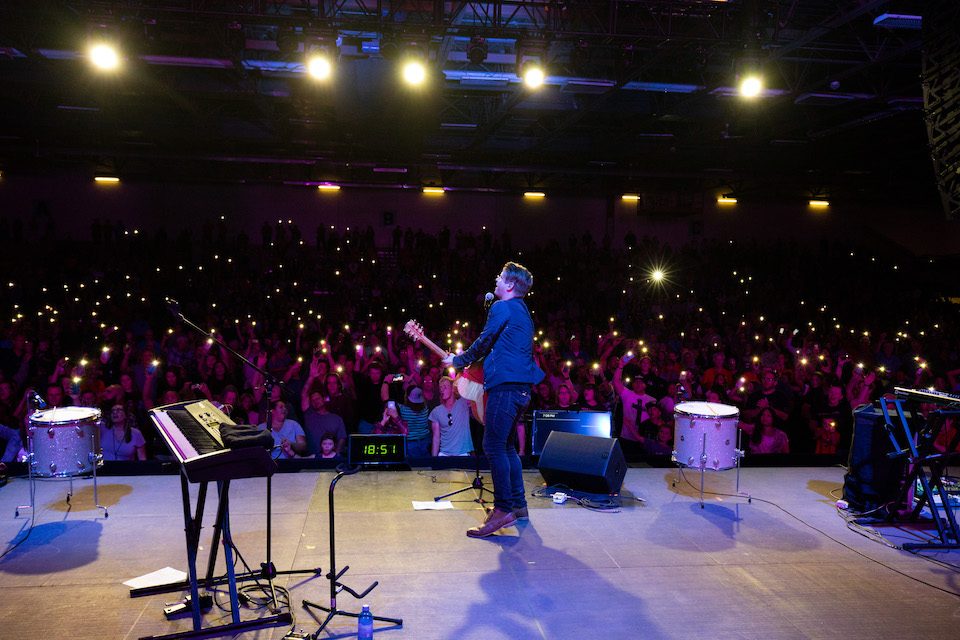 "There's no decision in my life that's been a better, bigger decision than Jesus," said Josh Havens of The Afters.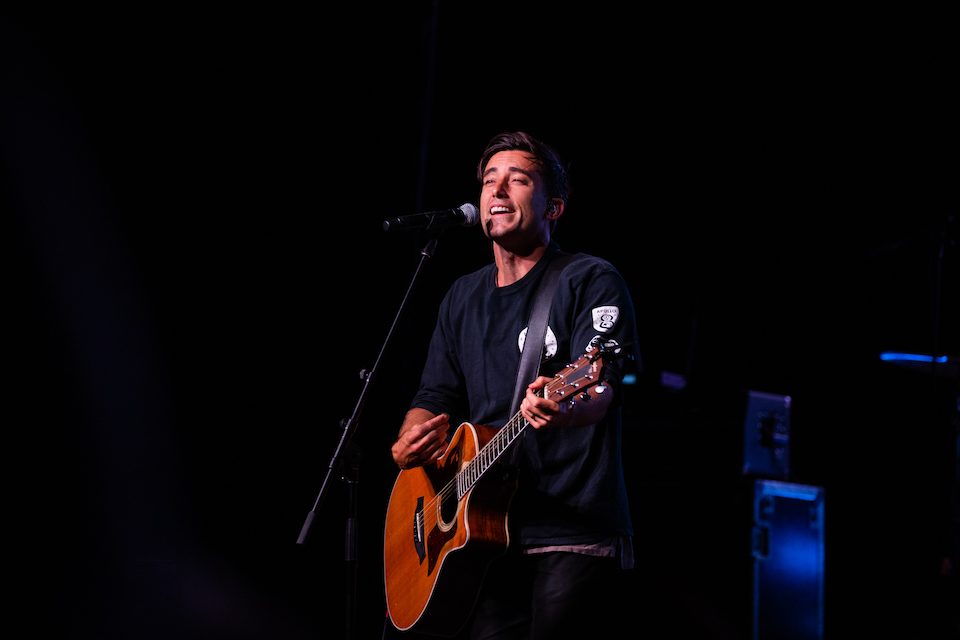 For the first time during the three-city
Big Sky Celebration
, Phil Wickham helped lead the crowd in worship with some of his well-known songs like "This Is Amazing Grace" and "Living Hope"—one of Will Graham's favorites.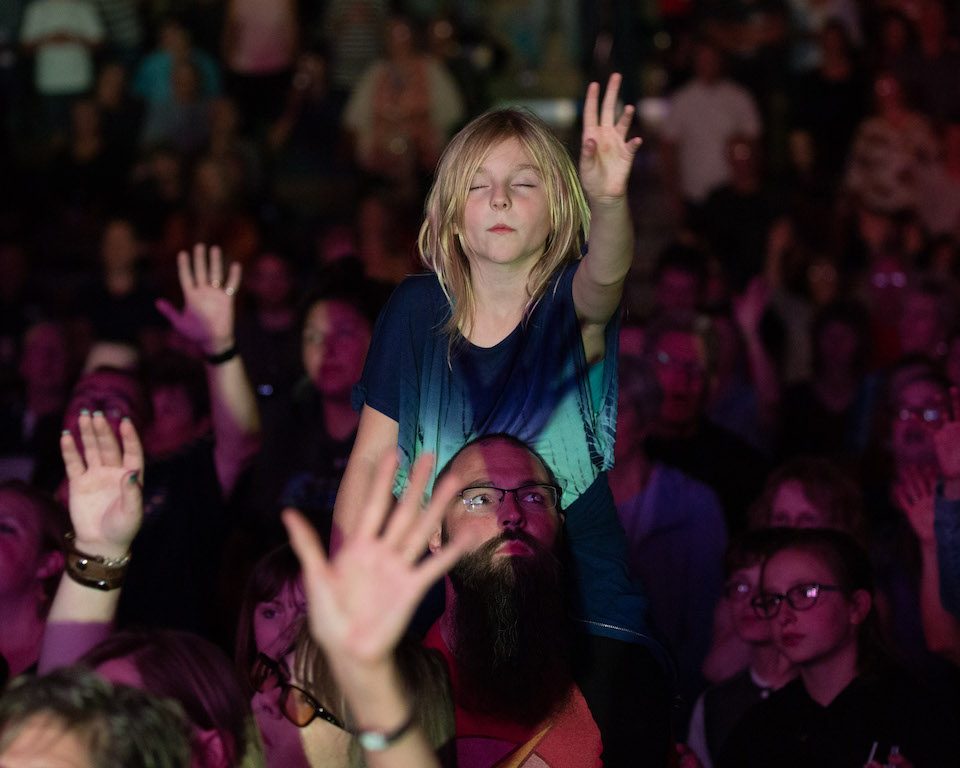 From jumping up and down, to raising hands in praise, those in the audience were just as involved in worship as the musicians on stage.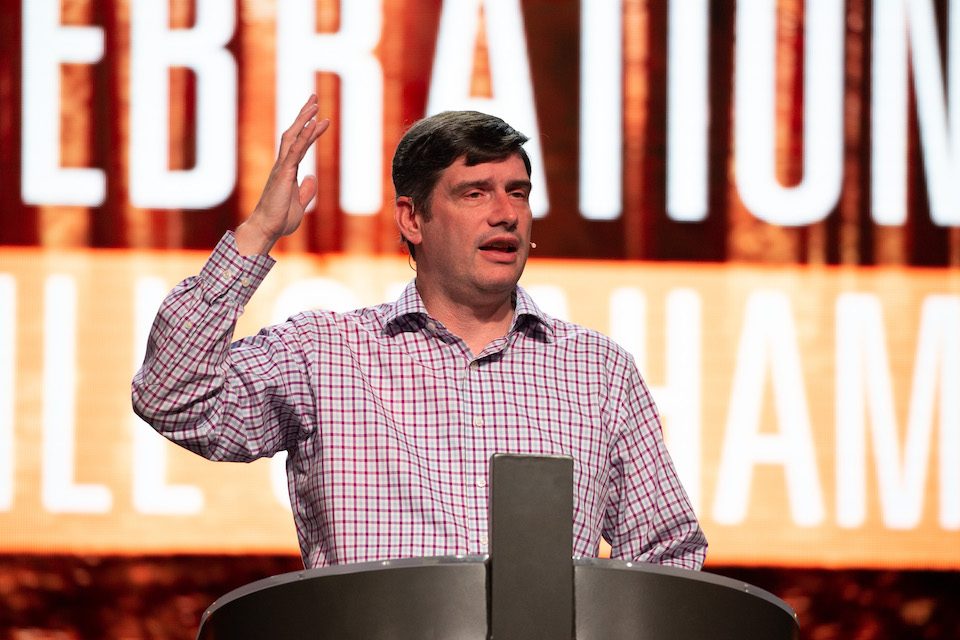 During his
second message to the people of Great Falls
, Will Graham urged the approximately 1,900 people listening to decide what they believe about Jesus Christ. "Every person that comes in contact with Christ has to make a decision," he said. "There is no neutral ground."
One family made that decision together. The whole family—including two parents and two children—walked forward to rededicate their lives to Christ during KidzFest. "They had a tremendous warmth and rapport," said prayer counselor Norma Ashby, who prayed with them. "There was a warm glow in my heart that I had this wonderful experience."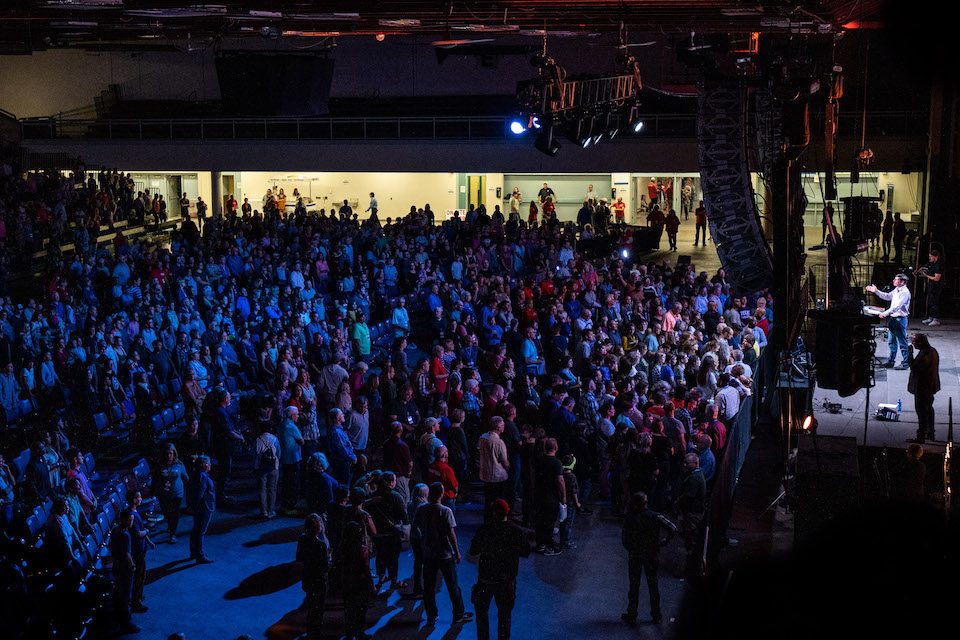 When Will Graham made the altar call Saturday night, more than 100 people chose to leave behind their brokenness to be made whole with Christ.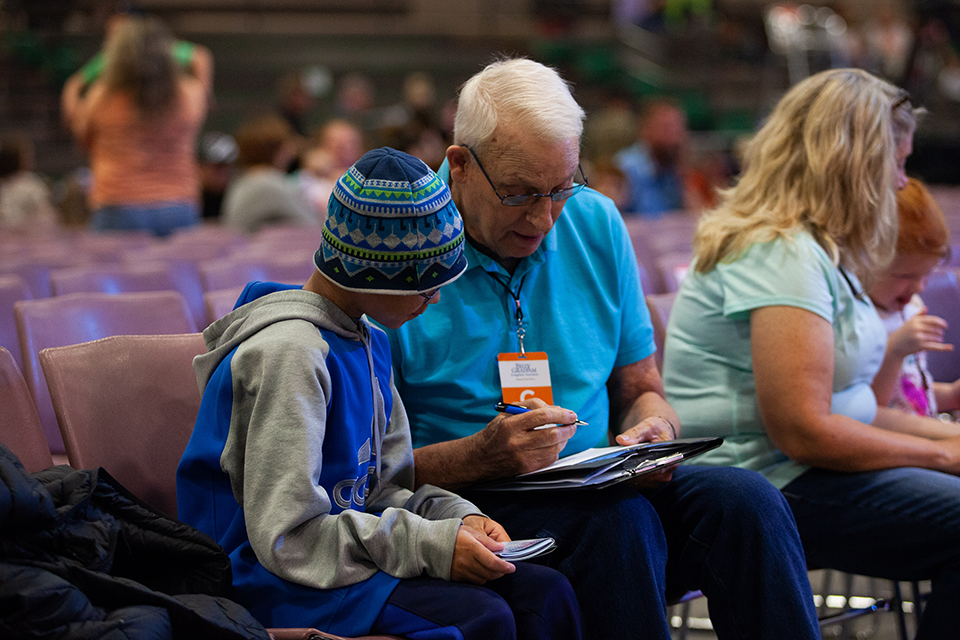 A young boy learns more about his decision to become a Christian.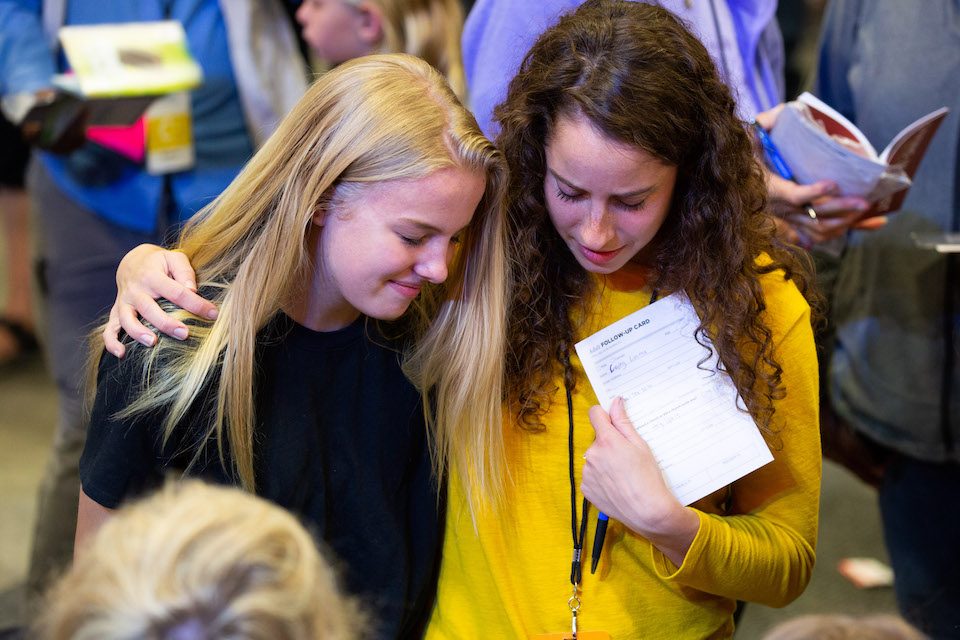 "Everything you've been searching for in life is found in Jesus," Will Graham said.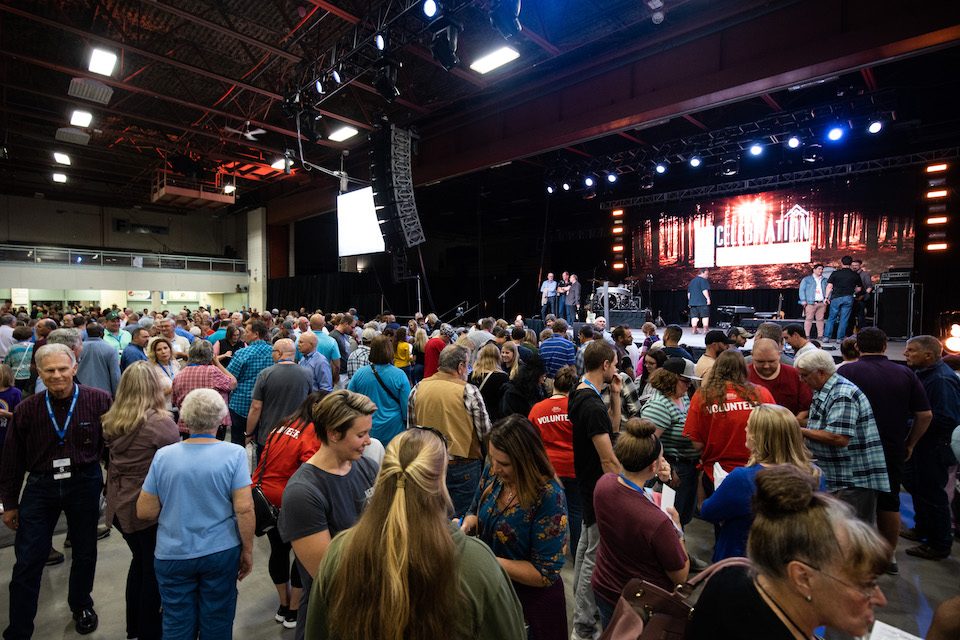 Trained prayer counselors connect with new brothers and sisters in the family of God.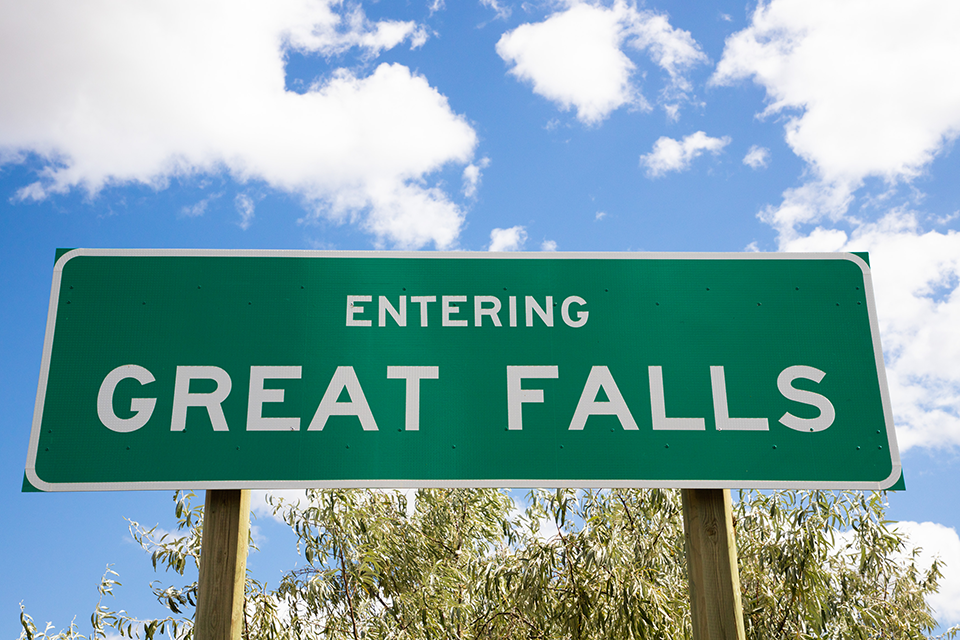 After more than a week of proclaiming the Gospel across western Montana, there's only one event left in the Big Sky Celebration. Tune in to watch the final night live from Great Falls, Montana, at
BillyGraham.org/Live
.