Hurricane-Ravaged Bahamas Receives Care from Chaplains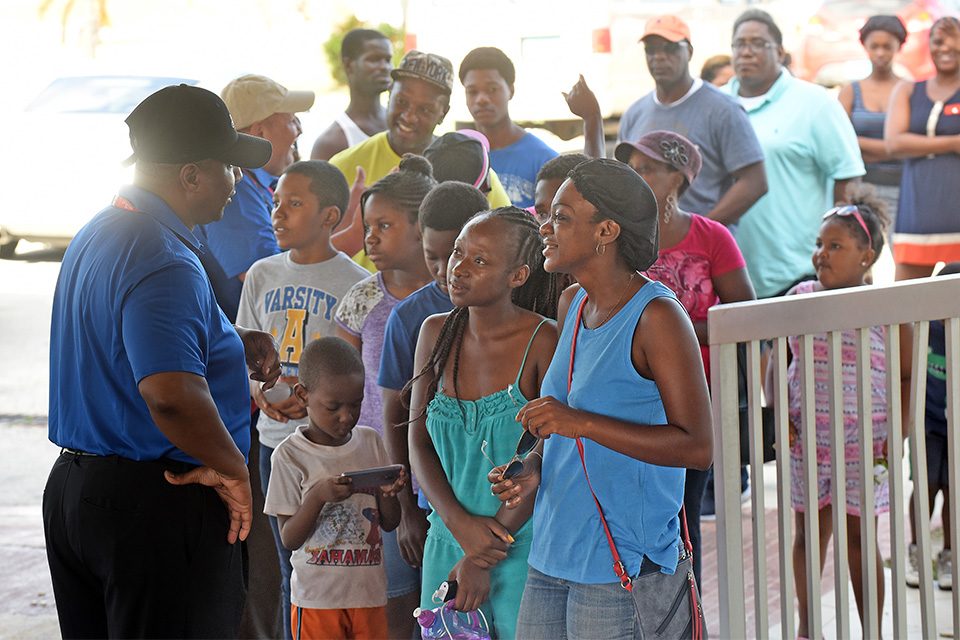 The
Billy Graham Rapid Response Team (RRT)
is on the island of Freeport offering emotional and spiritual care in the aftermath of Hurricane Dorian, the strongest storm to ever hit the Bahamas.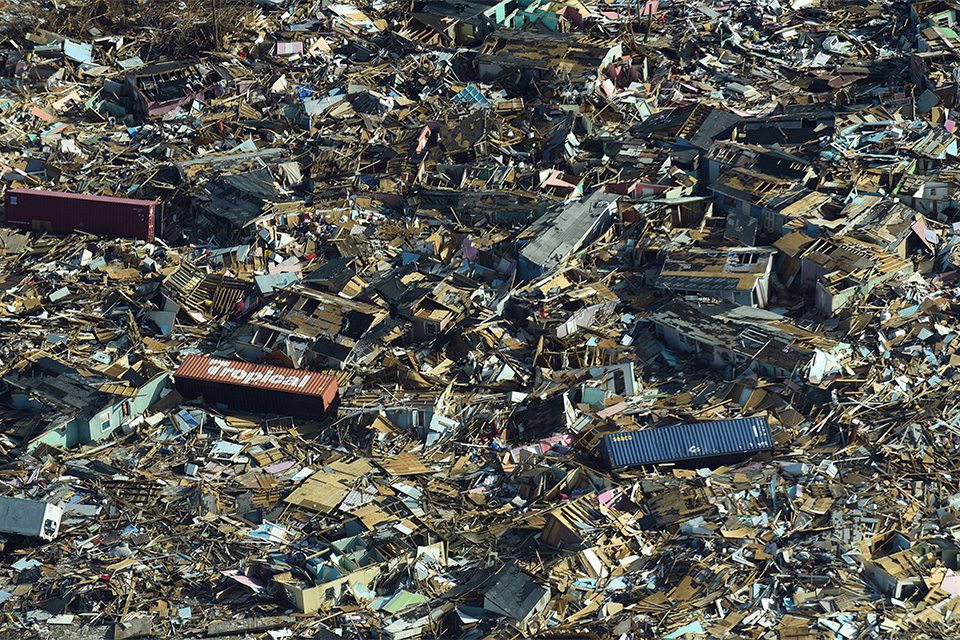 For two days, Hurricane Dorian pummeled the islands, leveling homes and upturning vehicles in its path.
Everyday necessities have now become a challenge for Bahamians. As islanders wait in line for gas, Billy Graham chaplain Jonathan Carey encourages them.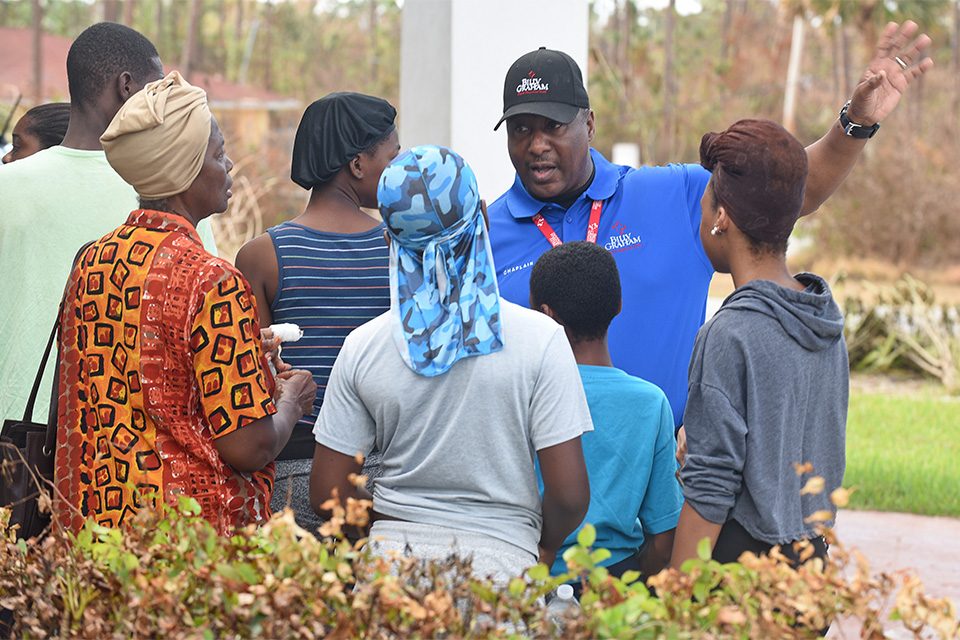 Officials expect the death toll of 50 people to dramatically rise. On Wednesday, the Bahamian government announced that 2,500 people have been registered as missing. In the meantime, chaplains share hope that lasts for eternity.
>> Do you have hope to get you through life's storms? Place your faith in Christ today.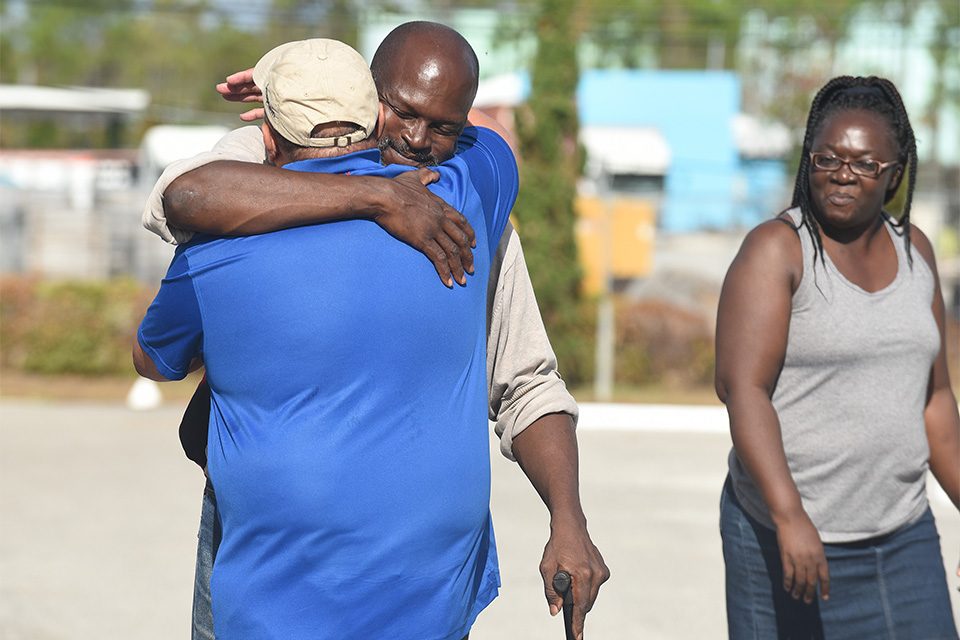 There are all kinds of emotions after living through a Category 5 storm—the pain that comes with significant loss to the relief of surviving.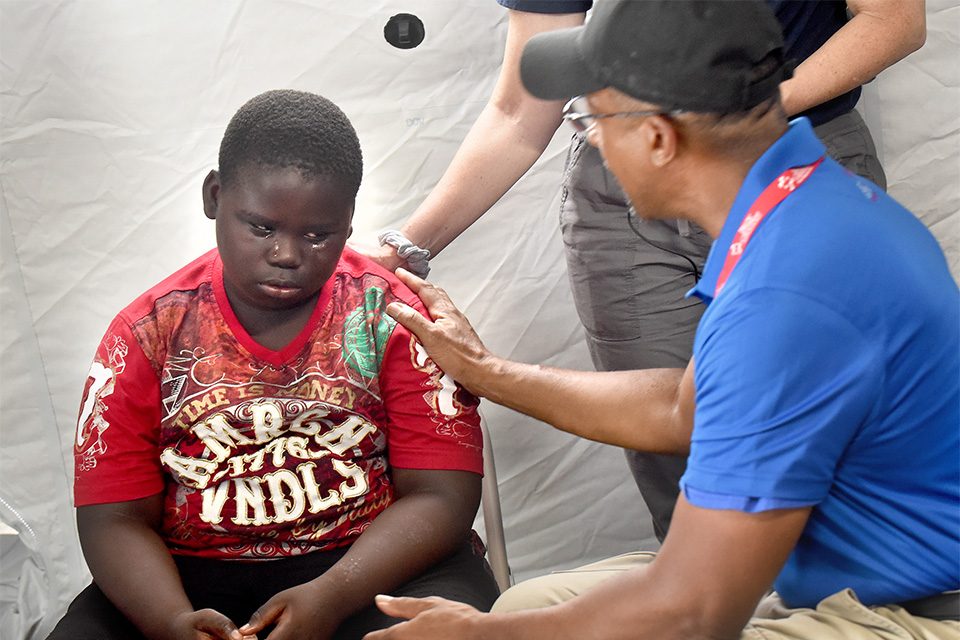 This young man sat inside the emergency field hospital set up by Samaritan's Purse and talked with crisis-trained chaplain Kevin Williams. His tears were gone by the end of the conversation as he received Christ.
>> Watch how he came to faith.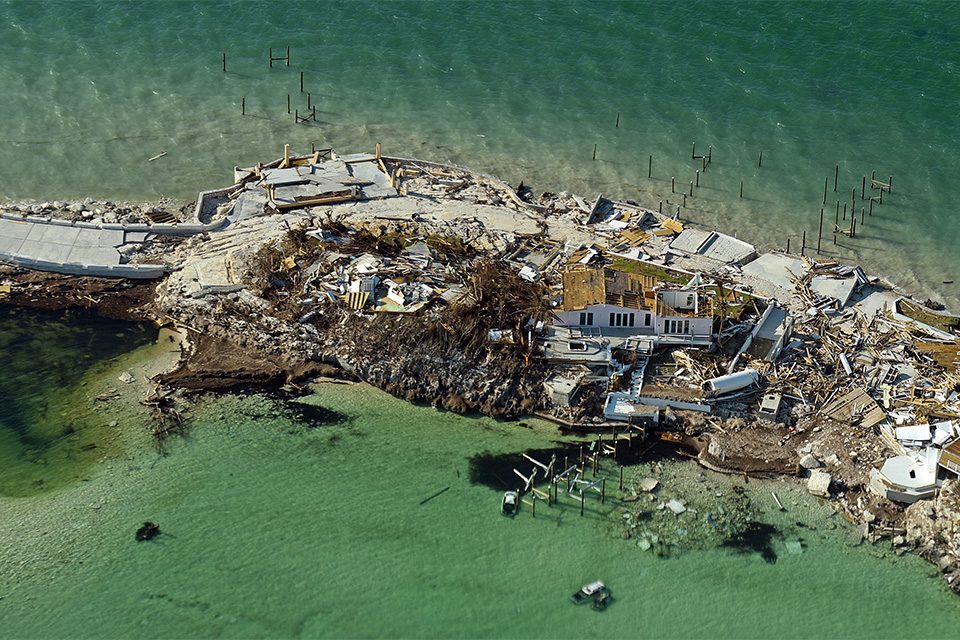 After facing Hurricane Dorian, Abaco Island native Jay Sands said, "We were dumbfounded. We've been through so many hurricanes before but never had this type of damage at all." Please keep the Bahamas in your prayers.