Billy Graham Chaplains on the Ground in Hurricane-Ravaged Bahamas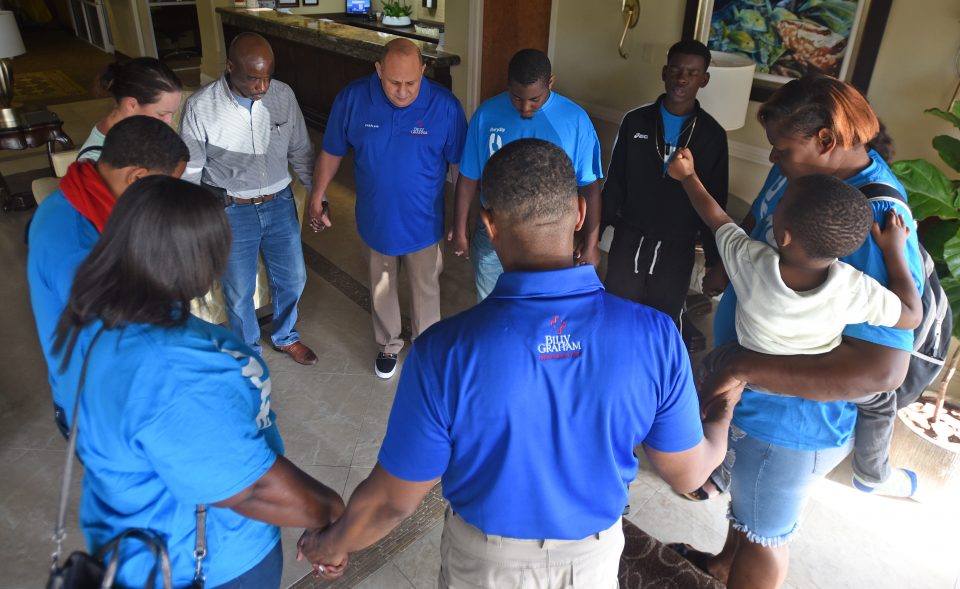 A team of crisis-trained
Billy Graham Rapid Response Team
chaplains is in the Bahamas, offering emotional and spiritual care to people who are grieving after Hurricane Dorian. (Photo: Todd Sumlin)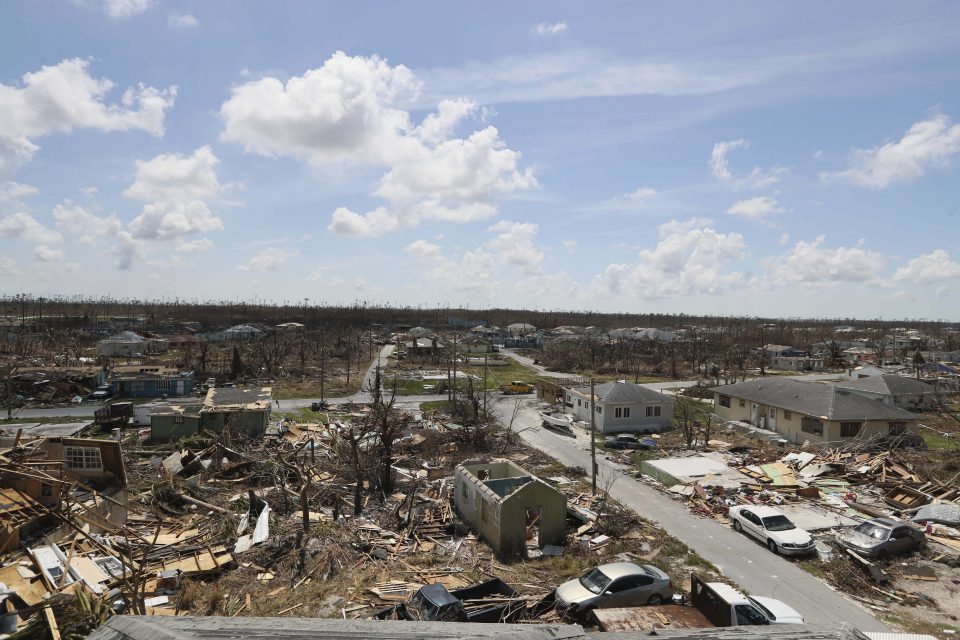 This photo, taken over Marsh Harbour, Abaco Island, on September 7, shows a small portion of the destruction caused by Hurricane Dorian. The storm hit the Bahamas as a Category 5 hurricane and hovered over the island nation for two days. The death toll stood at 43 on Sunday but is expected to rise significantly. (Photo: AP Images)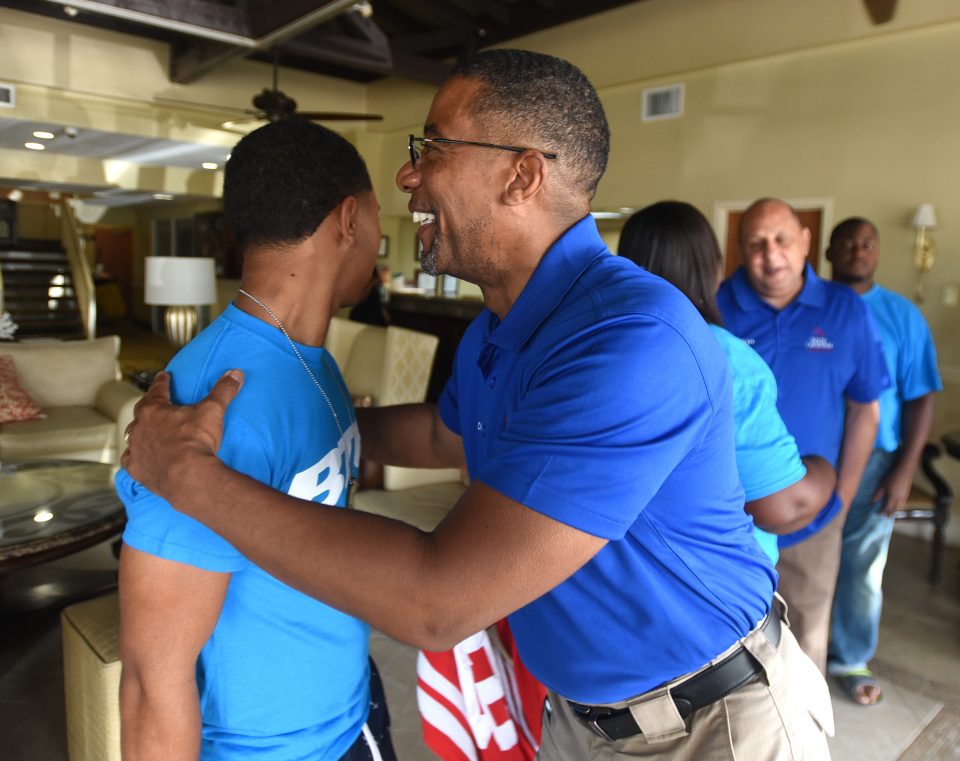 Kevin Williams, a seasoned Billy Graham Rapid Response Team chaplain and former state prison guard who responded in the aftermath of 9/11, gives a hug after arriving in the Bahamas. Williams is known for sharing three powerful words with people he meets:
"God. Loves. You."
(Photo: Todd Sumlin)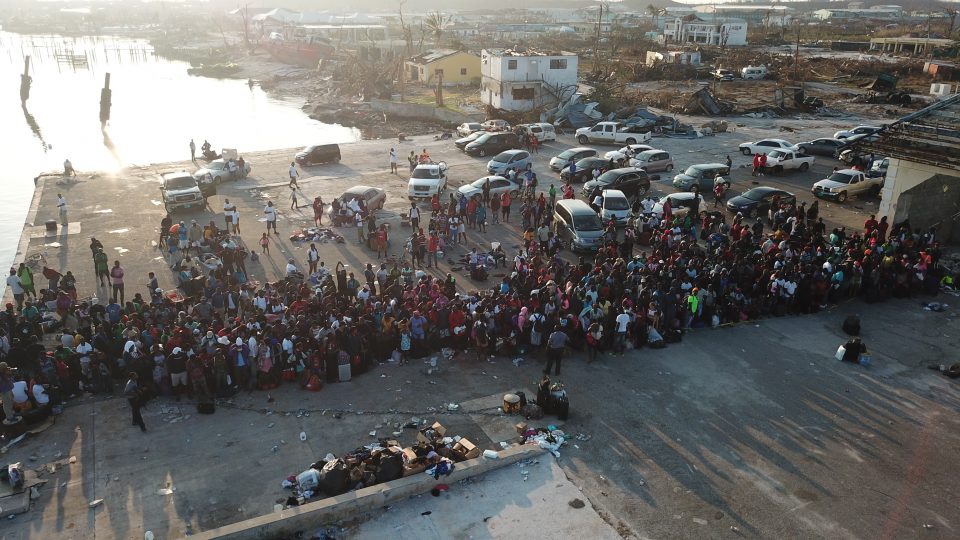 People wait to be evacuated to Nassau via a ferry at Marsh Harbour Port in Abaco Island, on Saturday. (Photo: AP Images)
Billy Graham Rapid Response Team chaplains are working alongside disaster relief ministry Samaritan's Purse, which is flying much-needed supplies into the Bahamas. (Photo: Todd Sumlin)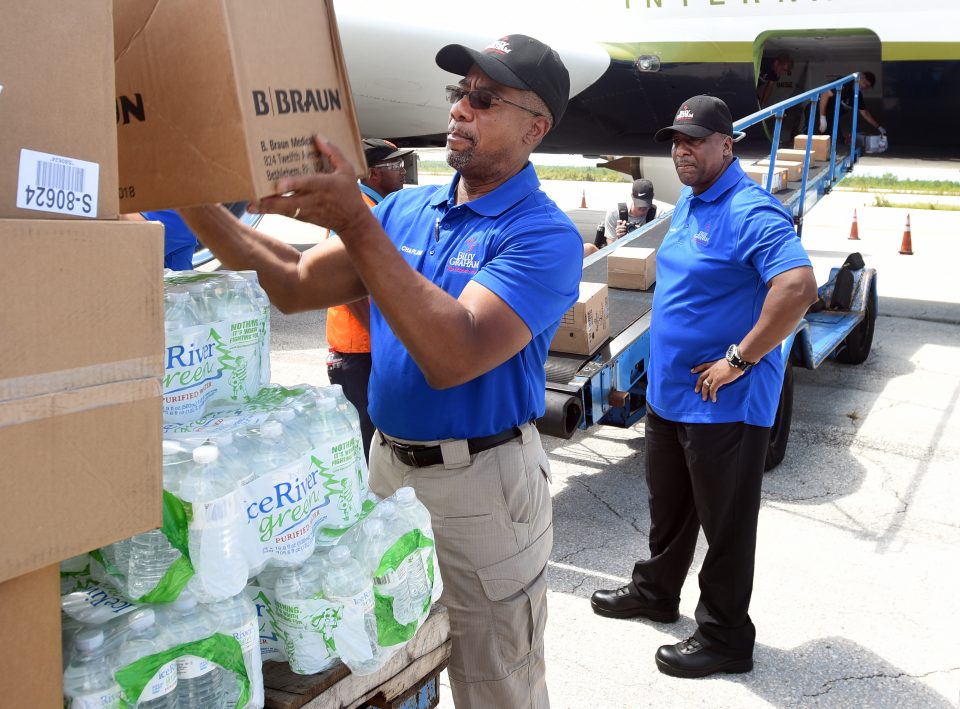 Chaplains help unload boxes of supplies to be distributed to residents who have lost everything. (Photo: Todd Sumlin)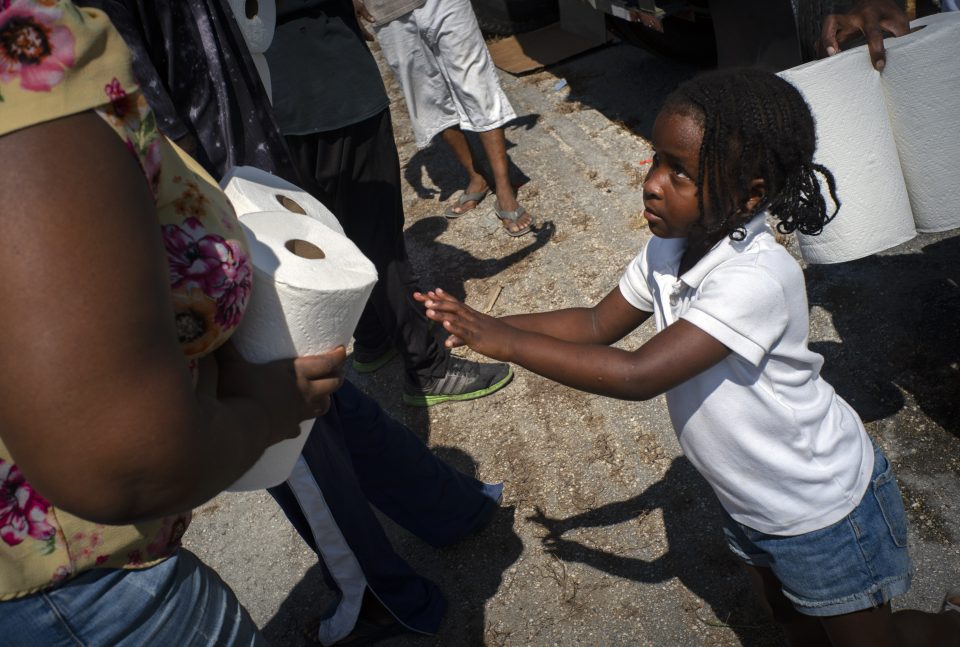 Five-year-old Cattleya Aranha helps distribute supplies in Freeport. (Photo: AP Images)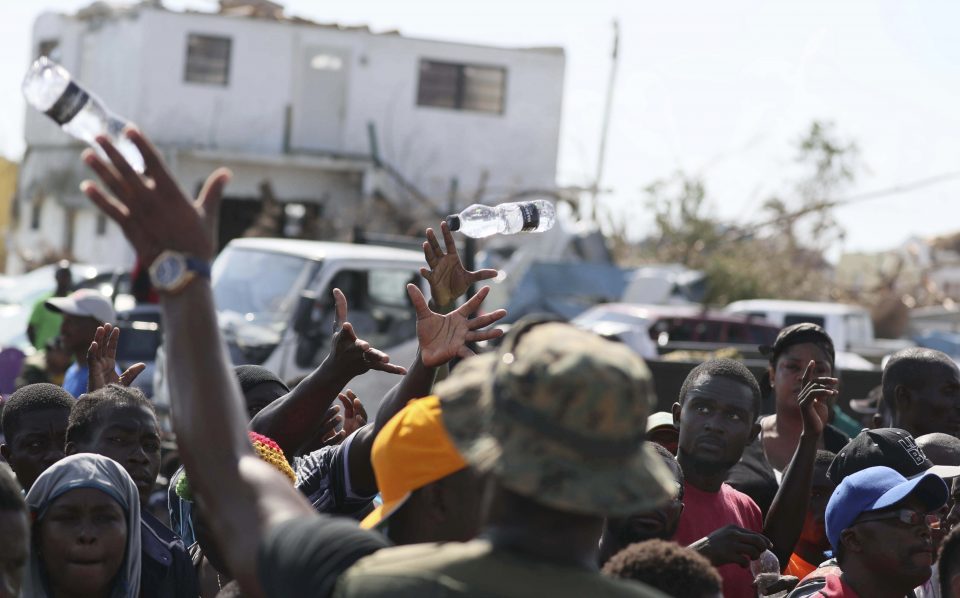 A week after the hurricane, Bahamians reach for water bottles being distributed by the army. (Photo: AP Images)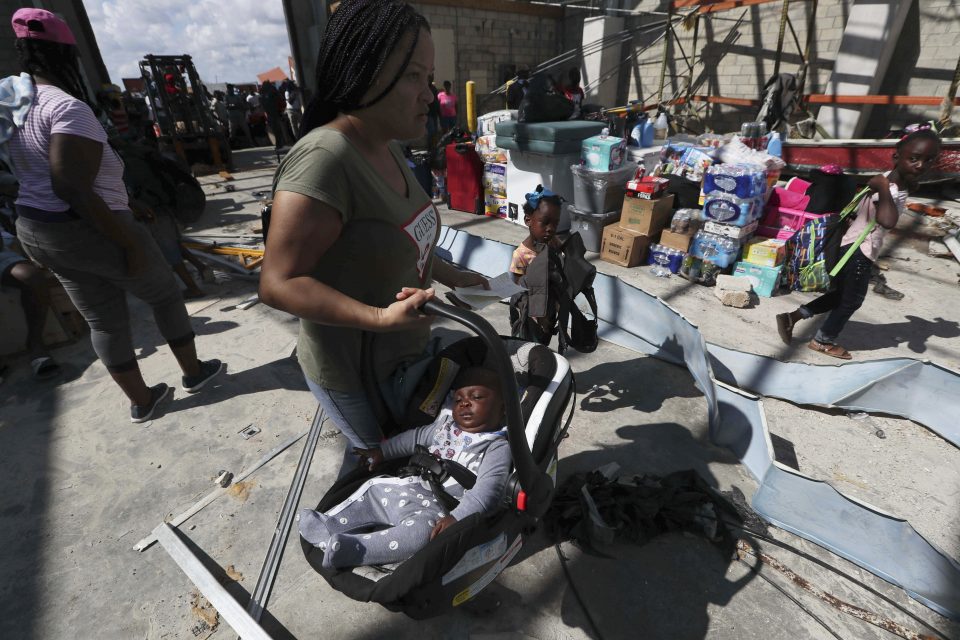 A woman with a baby gets ready to board a ferry out of devastated Abaco Island. (Photo: AP Images)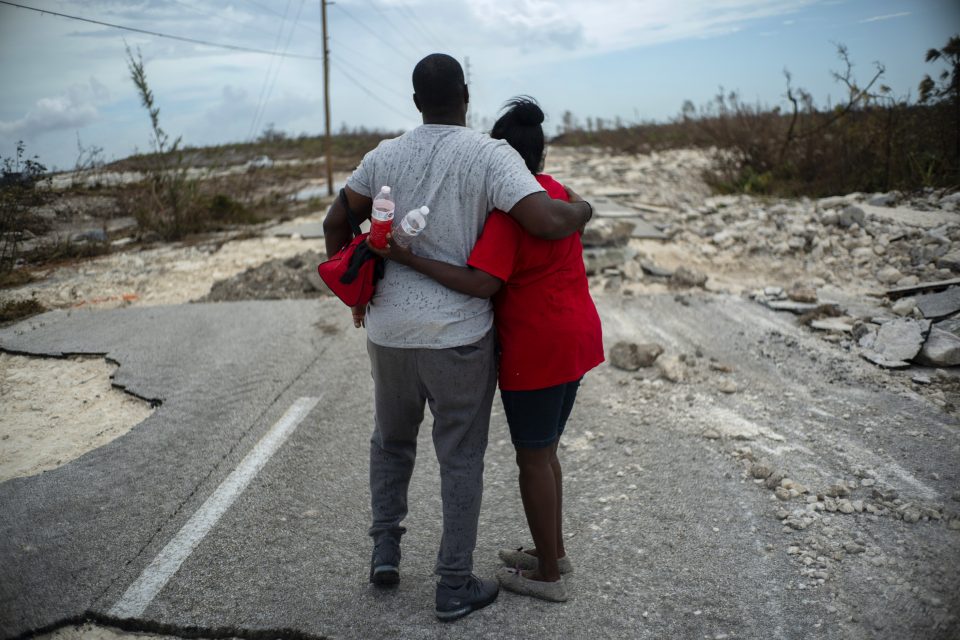 A couple stands on a road destroyed by Hurricane Dorian, as they walk to the town of High Rock to try to find their relatives. (Photo: AP Images)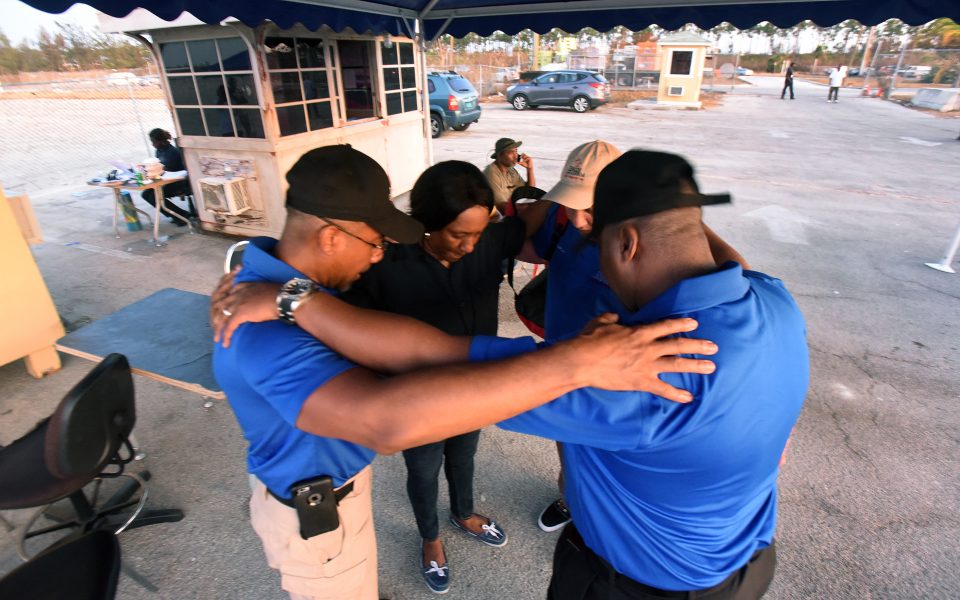 "The Lord is near to the brokenhearted and saves the crushed in spirit. (Psalm 34:18) The chaplains who are responding to the crisis in the Bahamas believe those words and have seen them in action over the course of many disaster deployments. Please join them in praying for God to comfort the Bahamian people and show them hope in the midst of sorrow. (Photo: Todd Sumlin)
>> Give now to help deploy chaplains to where they're needed most.