Opening in New Testament at Northern Seminary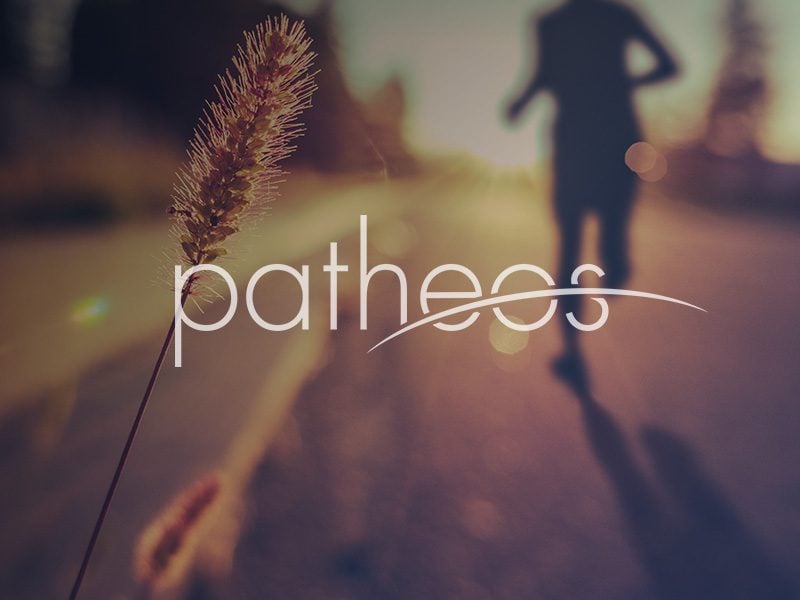 Title:                          New Testament Faculty Position
Department:              Academic Dean's Office
Reports to:                 Dean of Academic Affairs
FLSA Status:              Exempt – Full-time Position
Level: A full member of the faculty. Rank of the professor will be commensurate with experience and qualifications.
Position Summary: A full-time faculty position in biblical studies whose primary responsibilities will be in New Testament with additional teaching of elective coursework in congregational life, particularly in support of ministry studies and ministry preparation in the culturally and ethnically diverse context.
Education: PhD or equivalent
Work Experience and skills:
Excellent teaching ability in a variety of delivery systems
Experience teaching in a university or graduate setting
Ability to teach the New Testament curriculum, developing one's own interests toward a master's or DMin cohort
Effective in recruitment of potential church leaders to seminary study
Engages with students, the academic community and the church proactively, integrating biblical and theological studies with impacting the church and culture in ways that promote Christian formation, and social justice
Principal Responsibilities:
Form leaders biblically and theologically
At Northern, biblical/theological formation is seen as integral to the personal and practical formation of ministerial leaders. The seminary is looking for a person committed to biblical scholarship as a transformative activity in the preparation for ministry.
Teaching load on average will be the equivalent of six courses per year
Northern Seminary is on the quarter system and the average teaching load will be the equivalent of six courses per year, with this person contributing to academic offerings on the master's level, with potential to also teach on the doctoral level. The New Testament professor will teach foundational and advanced coursework in the areas of bible, theology and ministry.
Serve as a member of the faculty and on two faculty committees as needed
The faculty of the seminary functions as a team, and this person will become a respected partner as the faculty work to further develop the effectiveness of the seminary in training leaders for Christ's church. This scholar will come prepared to partner with the faculty, President, and Board of Trustees in shaping the educational program and reputation of the seminary.
Publish and provide a public presence for the seminary
The faculty represent the mission and ministry of the seminary and serve Christ's church through publications, serving as representatives of the seminary, speaking annually to at least three congregations promoting the work of Northern.
Assist the dean with responsibilities in the D. Min. and DTM programs of the seminary.
Mentor students who are part of the Master of Divinity program.
Indirect Responsibilities:
Serve as a member of two committees as assigned.
Participate in faculty meetings and gatherings of the staff and students.
Network on behalf of Northern and introduce the advancement team or President to individuals who can further Northern's mission.
Serve as a program coordinator for an academic program; providing primary leadership in the development of philosophy, rationale, and curriculum.
Participate in designated areas of co-curricular life as mutually agreed on with the Dean of Academic Affairs
Participate in recruitment of new and prospective students and work with admissions to increase enrollment.
Perform other duties as assigned by the Dean or President.
Core Competencies:
Evangelism. Strong evangelistic identity and reputation within traditional evangelicalism.
Passion. Integrates the Bible, theology, personal formation, and ministerial praxis in students
Church. Recognized service in the church.
Scholarship. Published documents that serve both the church and the academy
Eagerness. Champions Northern's vision to "lead the church and engage the world"
Agreement. Complies with the Seminary Faith and Community Standard statements.
Interpersonal Relationships. Promotes harmony and cooperation within working relationships; receives and makes assignments well; effectively addresses and resolves conflicts with others.
Initiative and Self-Reliance. Takes action without direction; uses sound judgment in decision making; looks for new and better ways to accomplish goals.
Trust and Integrity. Is widely trusted; seen as direct and truthful; keeps confidences; admits mistakes; adheres to an appropriate and effective set of core values; practices what he or she preaches.
Equal Opportunity Employer:
Northern Seminary is an equal opportunity employer and welcomes applications from diverse candidates.
Founded in 1913, Northern is an evangelical seminary with historic ties to the American Baptist Churches/USA. Northern has a highly diverse educational context in terms of gender, race, age denomination and culture. From its founding, Northern has been fully supportive of women in ministry. (For further historical information visit: www.seminary.edu/history)
Further information may be obtained by contacting:
Dean of Academic Affairs
410 Warrenville Road Suite 300
Lisle, Illinois 60532
Office: 630.620.2179
Text: 815.260.8476
ifaro@seminary.edu
Northern Seminary's website: www.seminary.edu