Billy Graham Chaplains Deploy to Their 'Own Backyard' After NC Flooding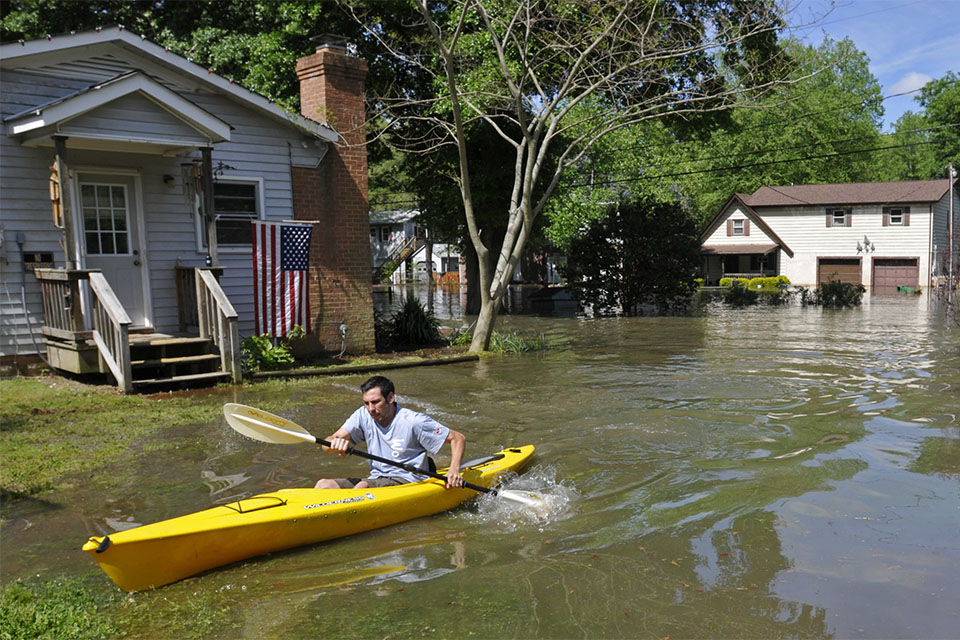 The Billy Graham Rapid Response Team is ministering to its neighbors in Catawba County, North Carolina, following weekend storms that resulted in flooded homes. (AP Photo/The Charlotte Observer, Davie Hinshaw)
The Billy Graham Rapid Response Team (RRT) is deploying to Catawba County, North Carolina, after weekend storms flooded hundreds of homes and washed out numerous roads.
Just south of Catawba County, three people died after a vehicle crash on Saturday, which was attributed to poor weather conditions. According to North Carolina Gov. Roy Cooper, multiple counties received nearly a foot of rainfall and dozens of water rescues were conducted.
As the North Carolina foothills dry out, Billy Graham chaplains will offer emotional and spiritual care to those facing devastation while Samaritan's Purse volunteers start the cleanup process.
Roughly an hour's drive between the two ministries—the Billy Graham Evangelistic Association in Charlotte and Samaritan's Purse in Boone—chaplains and volunteers will come together in Catawba County to support locals affected by heavy downpours.
"We've been all over the Midwest and the country in the past few months, so this is an opportunity for us to help and share the love of Christ in our own backyard," RRT's Assistant Director Josh Holland said.
>> View photos of RRT's deployments. 
This marks the ministry's fourth flooding deployment in the last month as crisis-trained chaplains are continuing to serve in Muskogee and Tulsa, Oklahoma, and Wayne County, Michigan.
"We want residents to know God loves them and is with them, and we care," Holland said.
Please continue to pray for our neighbors.